JASON SHRON founded Rapido Trains Inc. in Birmingham (UK) in 2003 and incorporated the company in Canada in November 2004. Jason is very well known in the Canadian model railroad community and author of the book TurboTrain: A Journey. Jason is the owner of the popular CanModelTrains internet discussion group. Jason is also "The Guy with the Train in his Basement" (click here for more info) and he is slowly recreating a handsome chunk of the 'Kingston Sub' out of Toronto Union station circa 1980 in the next room! Jason is married with three gorgeous children, Boaz, Dalya and Isaac, as well as some Cybermen and Ice Warriors.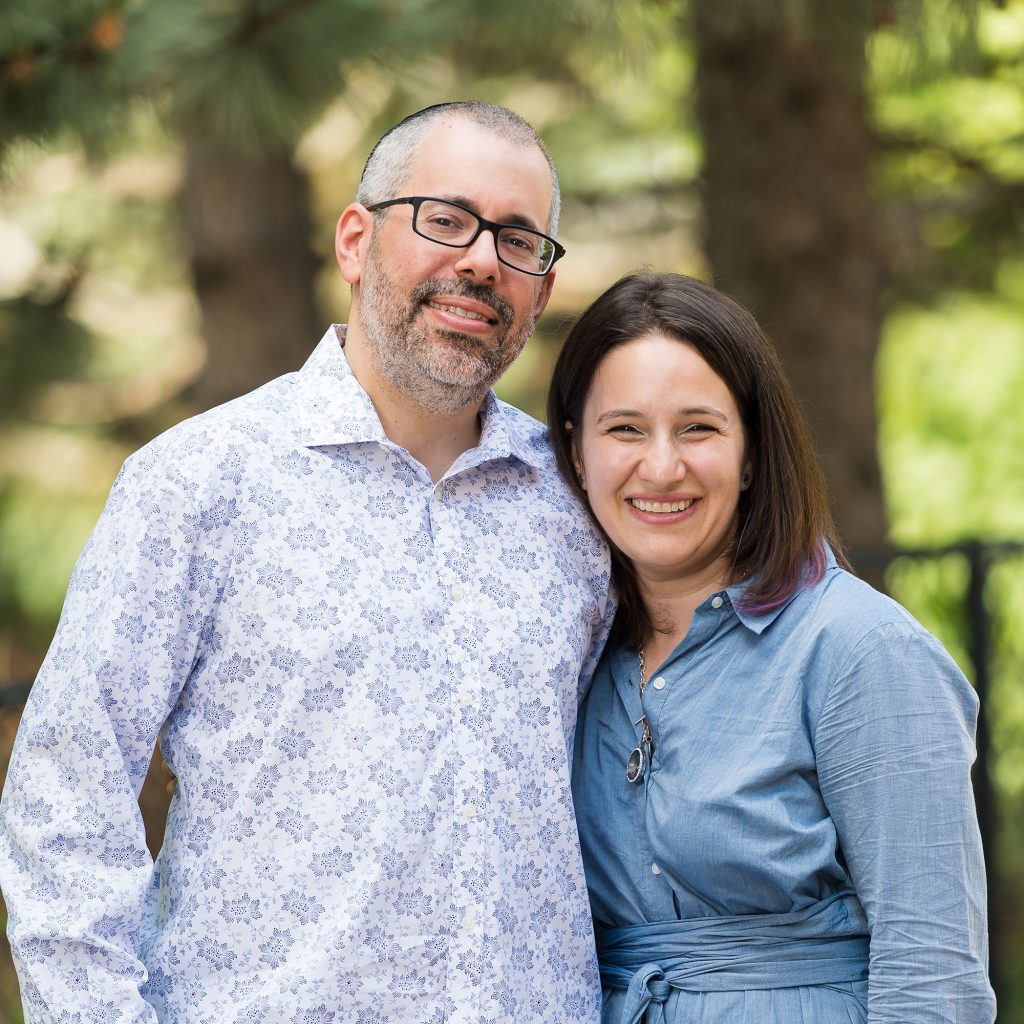 Jasons wife, SIDURA LUDWIG is a Canadian author. Her first novel, Holding My Breath, was published in 2007 and she is working on book #2 (not easy to do with three kids around the house). Please Click Here to visit Sidura's web site and please tell your family about it. You can order her book from the Rapido Trains Swag Store.
BILL SCHNEIDER is our product development guru and also highly involved in all our UK products. Bill has been involved in the retail, wholesale and manufacturing aspects of model railroading since 1982 and was responsible for product development at Branchline Trains for many years. Bill's New York, Ontario and Western double-deck layout has been featured in oodles of magazines and books and he has a pretty damn fine GWR layout too. We gave up trying to convince Bill to buy a full-size passenger car so we bought one ourselves!
Andrew Hardy is our UK General Manager. Andy has been around railways since before he could walk. He is active in the UK preservation scene driving steam engines on a local heritage railway and working on Tornado's  mainline support crew. He has an absurdly weird interest in early railways and unusual locomotives. Model making interest are just as diverse with backwater industrial railways to branch lines featuring on his various layouts. Andy hasn't bought a full size item of rolling stock yet, but he does have a Morris Marina Van he intends to restore into British Rail livery! 
Linny Linehan, is our new CAD Designer & Project Assistant. We've made various references to the mysterious UK design team. Well, Linny has been one of the trio, which, for contractual reasons, we've not been able to name before. Now, however, Linny has joined the permanent staff so we're able to properly welcome them to the team. Linny is currently working hard on completing the outline design for the Wisbech & Upwell coach as well as dipping in on various other projects – details to come soon!
Steve Hardy is our Operations Manager. Last but by no means least, Andy had roped in brother Steve to help at really busy periods when we first started and we thought it only fair to make that arrangement a bit more permanent! Steve is going to be doing everything from packing boxes to sorting out IT problems and he will likely be your first port of call when it comes to processing your orders or dealing with your queries.
Dan Hull has joined us as our Warranty Engineer, Warehouse, and Customer Service Assistant – thats quite a mouthful! For the most part Dan plays with (model) trains carrying out any repairs and answering general enquiries about our products. He also chases our retailers for orders and makes lots of tea.
Ernie is the Warehouse Westie. He is in charge of keeping everyone in line, demanding cuddles, barking and sleeping in the office.
Whilst the people above are mainly responsible for our UK projects we must not forget the great team in Canada and the US. To read more about this mad bunch click HERE.