Of all the LNER locomotives we could have added to our range, we have gone for one of the smallest. Well, we do like to do things differently here!
That locomotive is the LNER 'Y7', which started life at the North Eastern Railway's 'H'. The first six were built in 1888 to Thomas Worsdell's design, to replace elderly Manning Wardle locomotives on the NER's docks.
They were the perfect dockyard locomotive. They were rugged and simple. Their short wheelbase could navigate the tight curves and poor track but their relatively large boilers created plenty of steam to shunt large trains. The first batch proved so successful that a further ten locomotives were ordered in 1891 followed by another three in 1897.
All 19 passed into LNER ownership at the Grouping where, newly classified 'Y7', they could be found all over the network. The LNER found them so useful that a further five were built in 1923, 35 years after the original engines were introduced.
Outwardly, the 'Y7s' appeared to have no coal bunker. However, a bunker was built internally into the left hand water tank and loaded from the top. This could hold 6.25cwt in coal – a rather small amount – and often coal could be seen piled on top of the left hand water tank and even on the cab roof! Some engines were fitted with shunting poles to allow shunting of wagons on adjacent lines.
The 'Y7s' were modified over the years. Early engines were fitted with Ramsbottom safety valves encased in a brass cover whilst later engines received standard Ross 'pop' safety valves. Originally designed with a handbrake and dumb buffers, later engines were fitted with steam brakes and traditional buffers. One was fitted with vacuum brakes for working passenger trains on the North Sunderland Railway.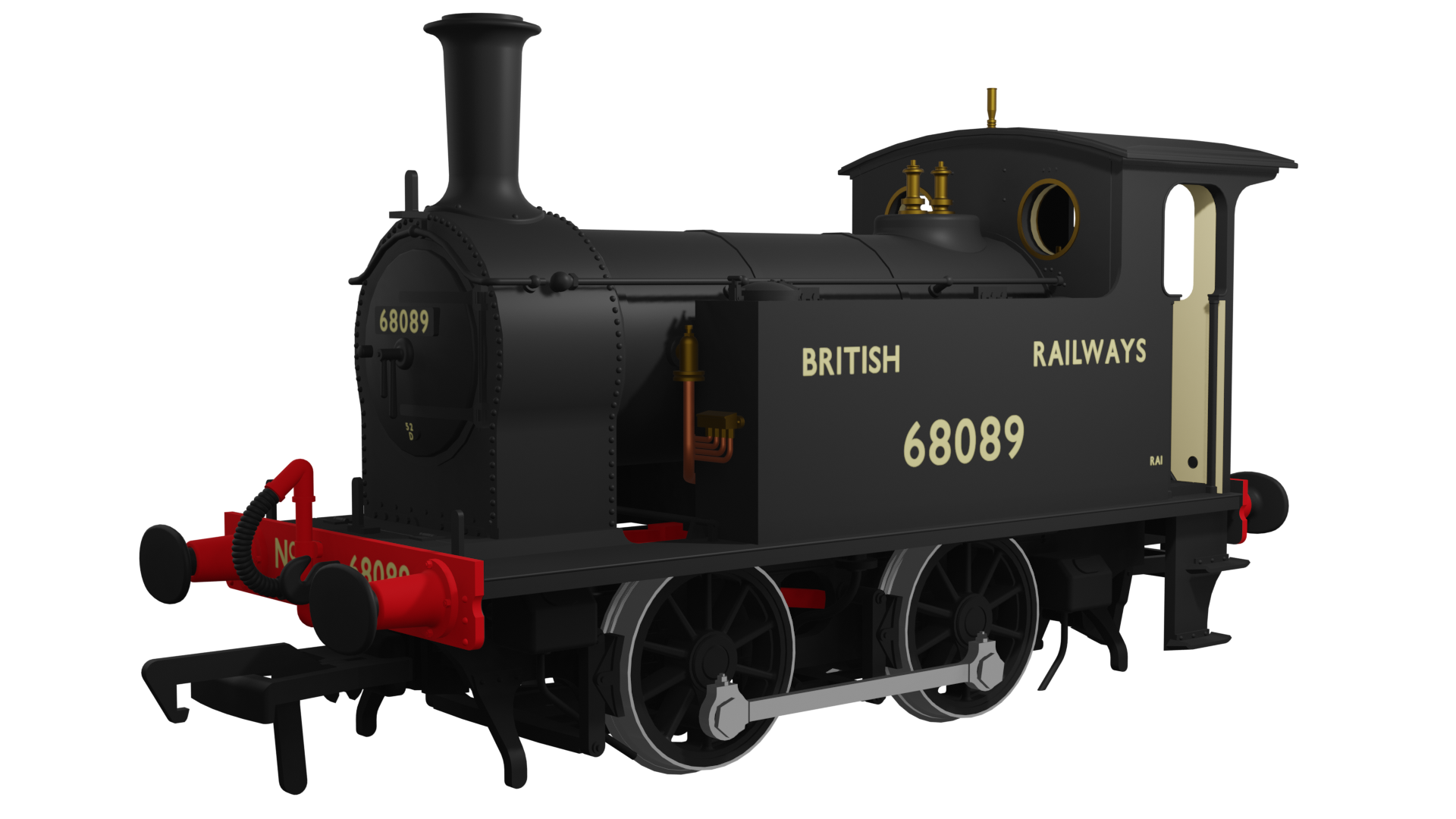 Originally concentrated in North East locations such as Darlington and Gateshead works, Alexandra Docks and Tyne Dock, the 'Y7s' spread themselves far and wide, from St Margaret's shed and Leith docks in Scotland to Tweedmouth and York and even as far south as Stratford and Neasden. This net was cast even further during wartime: some were loaned to the Ministry of Works at Shrawardine near Shrewsbury, one to the Admiralty at Kyle of Lochalsh and three to the Royal Arsenal at Woolwich.
Dock work however was hit hard during the Great Depression and between 1929 and 1932, 16 'Y7s' were withdrawn. Nine were sold into industry. A further three were later sold into industrial service and BR only inherited two 'Y7s' in 1948 to become Nos. 68088 and 68089. The later was used on the North Sunderland Railway until it closed in 1951. It ended its days on Morecambe promenade whilst No. 68088 was sold to the National Coal Board in 1952.
Luckily, it was saved for preservation and it's now based at the Mid-Suffolk Light Railway. Classmate No. 1310 was sold into industry in 1933 and was saved for preservation in 1965. It's now based at the Middleton Railway.
DCC Ready models are £144.95. DCC Sound models are £244.95.
Order your model now by clicking on the item below: