It's well known that the newly formed London, Midland & Scottish Railway perpetuated many Midland Railway locomotive designs to form the backbone of its fleet. But the LMS also did the same with some of its wagons too!
The LMS inherited some 305,000 good vehicles from its constituent companies. However, many of these were deemed to need replacing. Consequently, the LMS embarked on a huge wagon building program.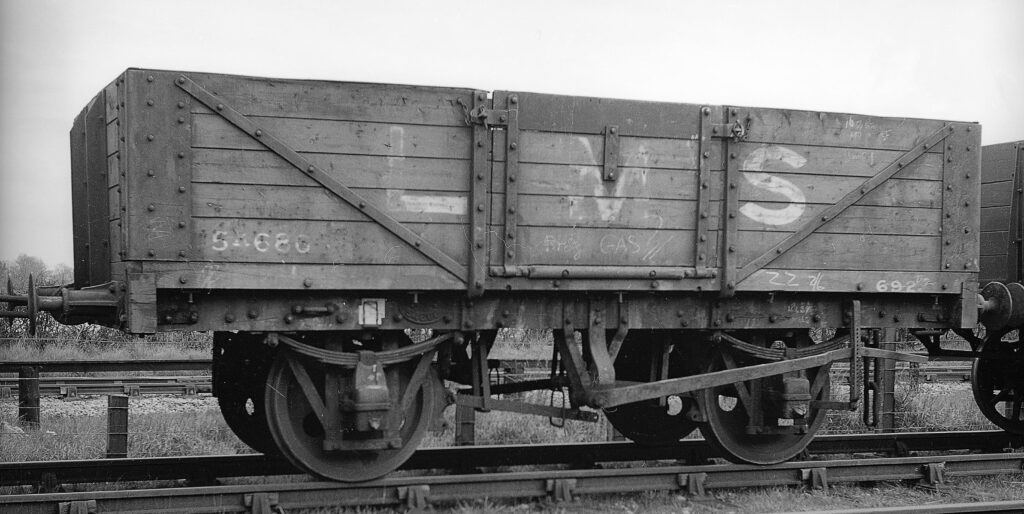 It looked to a Midland Railway design as its standard open wagon. Seemingly, the MR had also realised that it would need to replace its aging open wagons and had designed a new five-plank open wagon under Lot 1005.
The first batch of 1,000 wagons was built by the LMS in 1923. A staggering total of 54,450 wagons were built to this design – designated Diagram 1666 by the LMS – up to 1930. There were more Dia. 1666s built than the total number of goods wagons on the Southern Railway!
LMS D1666 Wagons white box
The Dia. 1666 was a typical wagon of the period. It featured a wooden underframe and body, with metal strapping and centre drop-doors. It was unfitted but most had independent brakes on both sides (some batches received Morton-style brakes). Disc, spoked and split-spoked wheels were fitted depending on the batch. Minor variations of body metalwork were found between some batches. Our models will feature independent brakes and correct wheels as appropriate.
These wagons survived in large numbers well into the BR era with a number finding their way into private works and industrial use. But for a wagon that was built in such large numbers only a handful have survived into preservation including at the Chasewater Railway and Buckinghamshire Railway Centre.
Order your model now by clicking on the item below: