It's difficult to remember a time when cross-Channel rail traffic went by ferry rather than via the Channel Tunnel. Well, you can now recall the glory days of the train ferry with our new Diagram 1/227 ferry van.
BR found itself at odds with European railways in the 1950s/1960s. Incoming goods was being carried in long wheelbase vans with large sliding doors and sliding side vents and air brakes whereas the typical BR van wagon had a 10ft wheelbase and a capacity of 12 tons.
The answer was the Dia. 1/227 van. It was nearly 42ft long (over headstocks) and had a massive 26ft 3in wheelbase. The sliding door (one on each side) was 13ft long and the van could carry 20 tons. It looked like the incoming vans from Europe, with four sliding vents on each side. More importantly, it had both air and vacuum brakes.
Pressed Steel built two batches of Dia. 1/227s, totalling 400 vehicles. With very few air braked wagons in its fleet, BR ran a train of 99 ferry vans as part of brake trials in 1968.
The introduction of bogie vehicles for cross-Channel traffic in the 1970s meant that the ferry vans' (which had been coded VIX on BR's TOPS computer system) days were numbered. However, they found further use complementing the newer long wheelbase vans (such as the VBAs and VDAs) on domestic goods traffic or, increasingly, as barrier vehicles or on Departmental duties. This led to these ferry vans being re-coded on TOPS.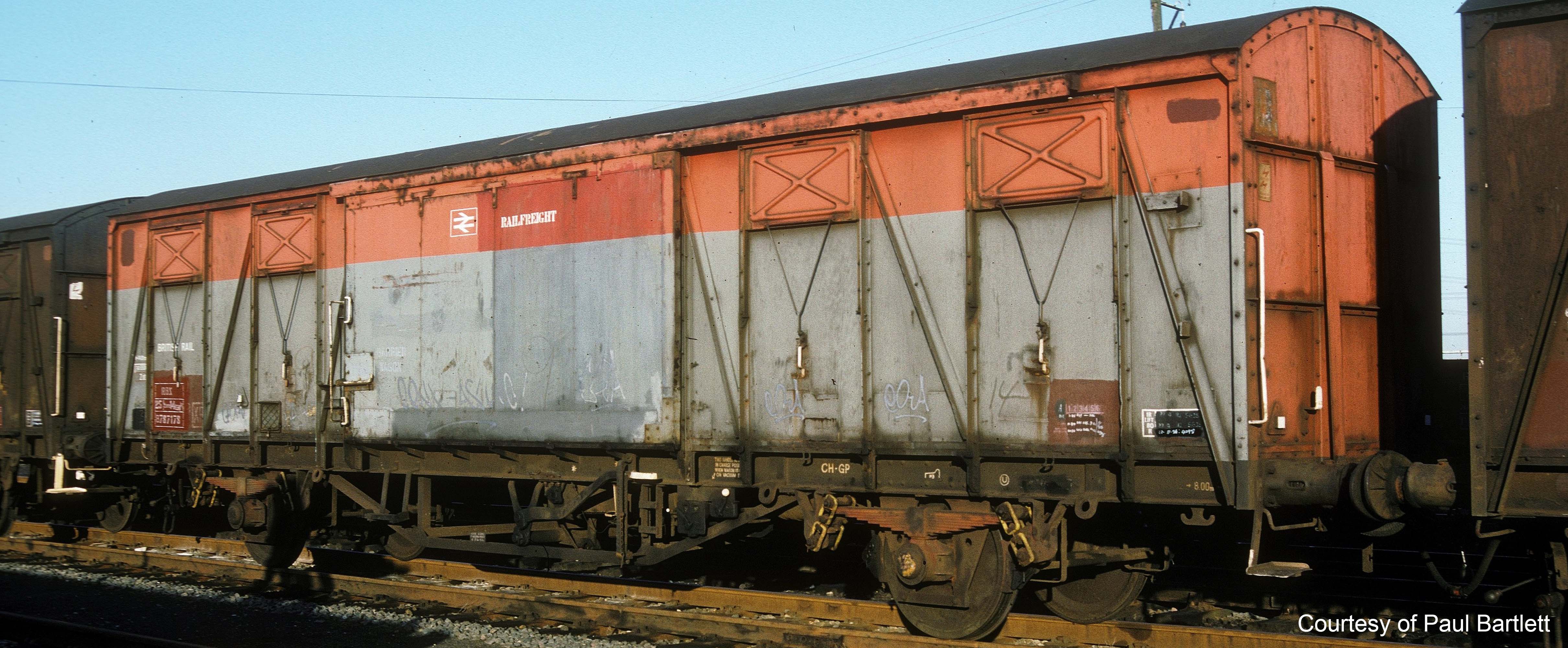 The final ferry vans were literally removed from the national network in 2018 when three ex-Fastline ferry vans had to be craned out of Peterborough yard to be taken away by road. Surviving ferry vans can be found at the Buckinghamshire Railway Centre, Peak Rail and at the Eden Valley, Spa Valley and West Somerset Railways.
Rapido Trains UK would like to thank Pete Harvey of PH Designs and Paul Bartlett for their help with this exciting project.
These items have now sold out direct from Rapido Trains UK.