Rapido's second collaboration with Model Rail magazine has resulted in the first 'OO' gauge ready-to-run model of the Western Region '16XX' 0-6-0PT. Produced exclusively for Model Rail, this model features a high level of detail coupled to superb running ability making it one of the best 1:76 scale pannier tanks ever produced.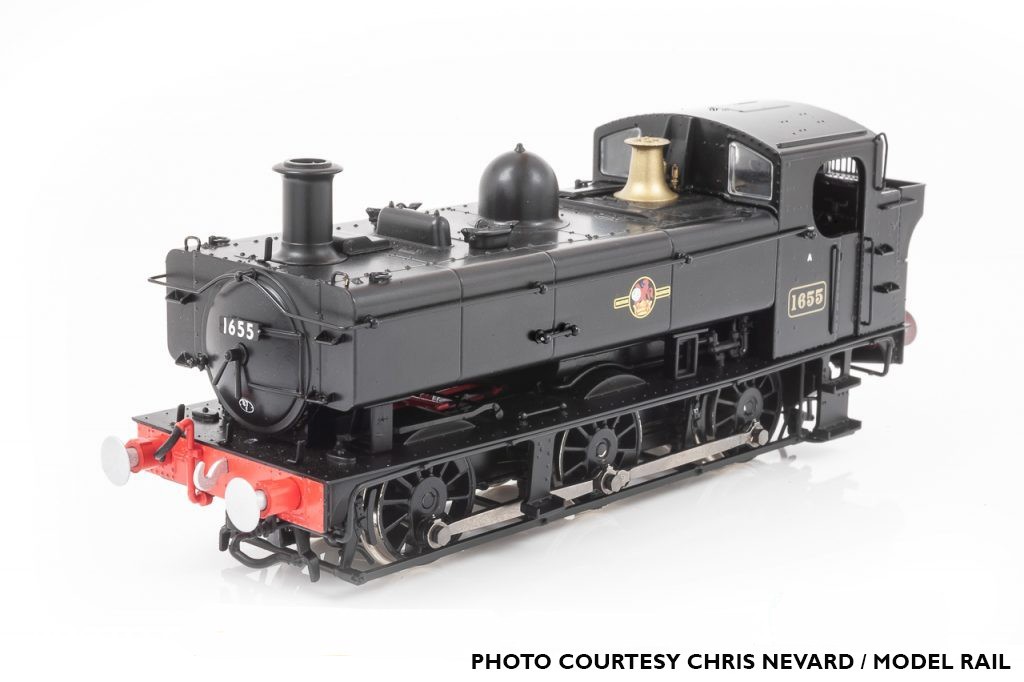 Although designed by Frederick Hawksworth using designs and ideas taken from Great Western Railway design philosophy, production did not start until British Railways days in 1949. As a result, these engines were only ever black – a bit like Henry Ford's Model T!
Swindon Works built 70 '16XXs' pannier tanks between 1949 and 1955. The class was fairly short lived with withdrawals starting in 1959 and continuing until 1966. One, No. 1659, had a service live of only five years (1955 to 1960).
No. 1638 was saved for preservation, initially at the Dart Valley Railway and then at the Kent & East Sussex Railway. In preservation, it has carried GWR green with 'Dart Valley' lettering, BR green and GWR post-war green.
This exquisite model has been developed with full access to No. 1638, along with original works drawings and a wealth of historical photographs.
Model Rail has chosen models that reflect the wide geographical coverage that the class achieved, from Cornwall to Southall, South Wales to Scotland. This will give modellers the chance to re-create such classic branch lines as the Tanat Valley, Fowey, Tetbury, Burry Port & Gwendreath, Llanelli & Mynydd Mawr, not to mention the ex-Highland Railway line to Dornoch. Preservation liveries will also feature alongside an NCB liveried example (to replicate Nos. 1600 and 1607 which were sold to the NCB). Photographs of this pair in NCB service have proved VERY thin on the ground, so we've chosen a green livery inspired by that carried by '57XX' cousin, No. 7754.
Four models will also be produced with a specially tooled spark arrestor chimney, dubbed the 'Busby', which was fitted to four '16XXs' for working munitions branches (including the Cleobury Mortimer & Ditton Priors).
Specifications:
• Five-pole motor and flywheel
• Heavy die-cast chassis
• Next18 decoder socket and factory fitted sound speaker
• Firebox glow
• NEM couplings
• Sprung Buffers
• Separately supplied etched spare lamp irons – enabling a variety of prototypes to be modelled
• 'Busby' spark arrestor chimney fitted to selected models
You can now order the Model Rail/Rapido Trains 'OO' gauge '16XX' and models are expected to be delivered in Q4 2020.
Click HERE to order your '16XX'.
If you are having issues with your 16xx on DCC please see our warranty pages.